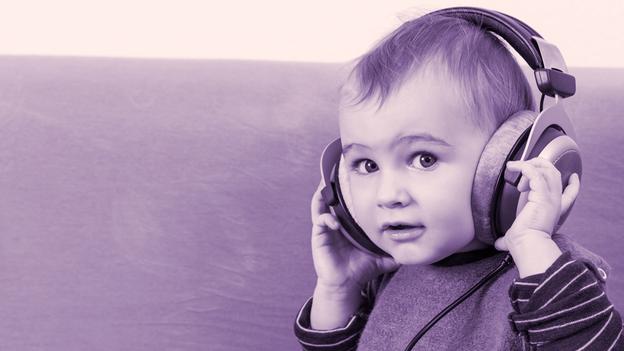 It can be a little hard for some of us to believe, but classical music could do your baby a lot of good. There are experts who believe that listening to classical can make a baby healthier, smarter, and happier.
The idea that classic music can help babies is nothing new, but in recent decades, a great deal of evidence supporting the notion has been accumulated. Intriguingly, there is now quite a bit of data that indicates classic tunes can enhance a baby's physical development and health in addition to intelligence.
Why Should I Choose Classical Music for My Baby?
There are many reasons to choose classical music for babies to listen to. The benefits such melodies can have on infants are many.
1. Positive on Physical Health
Unlike many kinds of music, classical songs have a calming effect upon the human mind and body. The structure and slow tunes relax the mind and, according to some studies, the heart. This can help babies sleep and improve their mental health. Babies that have a hard time sleeping and those that have suffered emotional trauma can benefit most from music.
2. Good for Language Development
There's a strong correlation between music and language development. Young children that listen to classical music might learn to talk and to read faster. They may also develop better memories and listening skills, which are vital to learning language.
3. Able to Uplift Their Mood
One the most interesting attributes of classical music is its ability to affect and improve mental health. A study by the American Music Therapy Association showed that listening to classical rhythms stimulated the production of endorphins or natural relaxants in the brain. This improves the mood and relaxes the body. This calming effect can lead to improved mental health and increased learning abilities.
4. The Mozart Effect
The best known and most controversial benefit from classical music for babies is the Mozart Effect. The term comes from an experiment that showed listening to classical music can temporarily boost IQs and increase spatial temporal reasoning abilities. French researcher Dr. Alfred A. Tomatis, who coined the term, believed that classical music encouraged development of the brain. Some researchers believe listening to classical music encourages mental developments, while others do not. Even though the Mozart Effect may not be real, the many benefits show that classical music is good for babies.
Which Kind of Classical Music Should I Choose?
1. Some Criteria You Should Know
There are many different kinds of classical music out there, some of which are not appropriate for children. Wagnerian opera, for example, is probably too loud and violent for children. Parents should be careful because some classical compositions could overstimulate or bore children.
Experts like those at the American Music Therapy Association have compiled a list of attributes that classical songs for children should possess. These characteristics include:
A steady beat. Songs with a lot of vocals will not help babies because they lack a beat.
A steady and regular rhythm. Music without a steady rhythm can stimulate children, but it will not relax them nor will it encourage the development of memory skills.
The song should be fairly simple and easy to understand. Orchestral works and operas are often simply too complex for young children to grasp. In particular, look for works with no vocals that utilize only one or two instruments.
2. Top Ten Classical Music for Babies
Many parents have a difficult time picking out songs for babies because they are unfamiliar with classical music. Here is a list of the Top Ten Classical Works for Babies, all of which meet the criteria laid out above.
Suites for Solo Cello by Johann Sebastian Bach
Goldberg Variations by Johann Sebastian Bach
String Quarters Op. 33 by Joseph Haydn
Concerto for Flute and Harp by Wolfgang Amadeus Mozart
Haydn String Quartets by Wolfgang Amadeus Mozart
Piano Trios by Wolfgang Amadeus Mozart
String Quartets Op. 18 by Ludwig van Beethoven (this is also known as "Early String Quartets")
Clarinet Quintet in B Minor by Johannes Brahms
Trio for Violin, Horn and Piano by Johannes Brahms (this is also known as "Horn Trio")
Inventions and Sinfonias by Johann Sebastian Bach (this is also known as "Two and Three-Part Inventions")
Numerous versions of all of these classical music for babies can easily be found through resources such as iTunes. Watch your baby's reaction when you play them; discover which are his or her favorites then play them regularly.