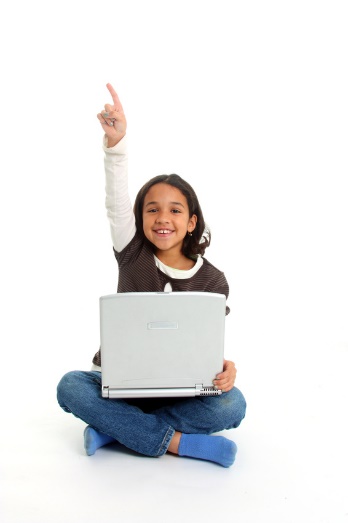 Computer time for kids should be limited, but when they are allowed to surf, make it an educational experience and the benefits will be numerous! There are plenty of educational websites that on one hand some can be really good, and then some that don't really have much educational benefit. When choosing one of these websites, the educational content should be high, but something that kids will enjoy. When looking for a good website, look for variety such as reading practice, things to listen to, printable coloring pages, videos to watch and of course, games. The best sites are free and this works really good for parents who are homeschooling.
10 Best Educational Websites for Kids
This website is targeted for preschool age to the lower elementary years. It contains fun games, reading exercises, videos and is pretty easy for younger kids to work with. It is geared for younger kids, but is appropriate for kids of all ages. Parents find the educational content good and kids find the website very entertaining. They get excited to see their favorites such as Clifford and Curious George. Best of all, the site is available to anyone with internet and computer free of charge.
This website targets children of any elementary age level. It is very appealing to boys and children who love animals. The main focus is learning earth based studies about animals and nature. It has printable flash cards, stories, crafts, recipes, games, videos and much more. Kids who use this site should be able to read independently, but younger kids enjoy the videos. There is also a feature where kids can send e-cards.
This fun website targets kids from preschool all the way up to junior high. It is mostly free and does offer a paid membership for extra benefits. Parents can find that there are plenty of free options on the site from printable coloring pages to games at no cost. There are educational worksheets under tabs listed by your child's grade level and these are also free. This site also has some free online educational games.
This is another best educational website for kids that combines free services, but offers a paid upgrade. Parents state that there is tons of free stuff so the paid upgrade isn't really needed unless there is something specific you are looking for under the paid option. They target preschool to second graders and even have options for "special needs" children. They feature books, crafts, coloring pages, sign language lessons and much more.
This one of educational websites for kids is targeted for all elementary age kids who are reading on their own. The activities are based upon the highlights magazine and have a lot to offer. From science projects to reading, puzzles to printable coloring pages, there is something for everyone on this site.
This site has content for upper preschool age kids to elementary age. It is of course, all math and has fun games, puzzles, mazes, exercises in critical thinking, keyboard/cursor use and even some geography. Some of the mentioned favorites with kids are Home Sheep Home, Truck Loader and Fruits.
Hosted by the National Gallery of Art, this free website teaches kids art appreciation, techniques and world location of artwork and styles. The website has a free teaching guide for parents and teachers. The site also has "art based" games where kids can work with color, design sculpture and learn about digital photography.
This website is based on "fun facts" that are interesting to learn about. This educational website for kids is made up of interactive games based onnature, animals, science, archaeology, the night sky and just plain old fun stuff. You will need to register your children on the site with a username and password. The site features a wall where your kids can post pictures or comments about their experience on the site. There are lots of games, science projects, crafts and reading exercises to keep your child busy.
This site is geared for older elementary and tweens ages 9 through 11 years old. The content is a little more advanced to make it interesting to tween kids. They offer math games, reading exercises, online hangouts and more. You need to create a registration for the site, but there is a good variety to keep older kids busy.
This is pretty much the adult yahoo website, but you can surf around and find games or research materials, just likean encyclopedia. Most of the videos and games are for fun and not educational. Yahoo is free and easily accessible. It works well for older elementary kids that have research to do for reports or essays. There is a big variety of links on the site for them to click on and use. They also have a link for help with homework.
The following video provides more information on finding the right educations apps, games and educational websites for kids: