Kids enjoy watching television, and this is no exception when it comes to toddlers. While most parents are concerned of the effects watching too much TV may have, most of them allow their children to watch TV when they have chores to complete. Are you worried that your toddler might be watching TV shows that are not suitable for him? Here are some entertaining and educational toddler TV shows. From math to science and critical thinking and spelling, these toddler shows use humor, music and creativity to teach your kids manners and skills to solve problems.
Watching Guide for Toddler TV Shows
One way to approach the topic of television and any type of screen time is by thinking of screen time as delicate cake - you want your child to have all the sweet stuff but not too much of it. So you need to be very keen on the amount of time your child spends watching TV.
The average child in America watches TV for over four hours. This is despite the fact that APP (American Academy of Pediatrics) recommended that a child should spend no more an hour or two each day watching TV. APP also recommended that children under 2 years should not watch TV at all.
The key is setting the limits from the first day. It eventually becomes easier for you to relax these standards when your child is older than it would be to wean a two year old from a habit of watching TV thrice a day.
Control the amount of time: Watching TV for over two hours each day is just too much. To prevent your child's brain from switching to autopilot when watching TV, break the viewing into two 15-minute breaks. Make sure that all screens are off during meals, and there should be no TV in the bedrooms.
Choose calm and quiet programs: By choosing a calm and quiet program, your child is able to absorb and think. When a program has many random activities such as action movies, your child gets confused. According to research, programs that are violent usually encourage aggressive behavior in children. Choose programs that encourage interactivity, and shows that inspire your child. Look for programs that will inspire your child to dance, sing, say words and make sounds.
Watch with your toddlers sometimes: Do not use video or TV as your babysitter. According to research done on children who watched TV with their parents and those who didn't, those who did have high scores academically.
Best Toddler TV Shows
1. Little Einsteins (Disney)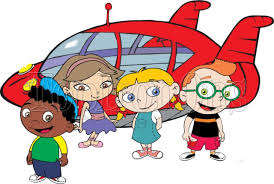 Little Einsteins is about 4 young friends who travel through the globe in a rocket. They manage to solve problems and also learn about famous art works, classical music, various cultures and nature. This show uses a blended mixture of animation and video clips to get your youngster involved by requesting responses and asking questions. You will love hearing your kid shout in response to a question asked on Little Einsteins.
2. Sesame Street (PBS Kids)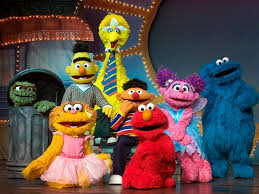 Sesame Street has been around for almost 40 years, but is still young at heart. It is a show that combines live actors, animation and puppets to teach your children everything from safely crossing the road to counting. Even though there has been an addition of characters such as Abby Cadabby, the old cast is still there i.e. Ernie and Bert, Oscar the Grouch, Big Bird and Elmo.
3. Sid the Science Kid (PBS Kids)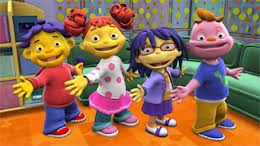 The animations used in this kids' program are really cool. Sid, the main character, models wonderful question asking. In this show, your child will be shown that science is not hard, but it's something that should arouse curiosity and allow people to explore. This show is an excellent example of what preschool science should be and how to go about it.
4. Team Umizoomi (Nick Jr.)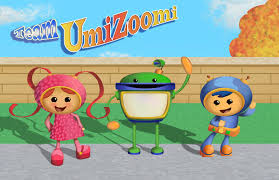 This is a new show that covers tons of important math ideas. For example, counting numbers, informal subtraction and addition, spatial relations, pattern and shape recognition and numeral recognition. Your kid may not fully understand or know that what she/he is doing is math, but they actually are. It is a show that is educative and fun for your toddler.
5. Caillou (PBS Kids)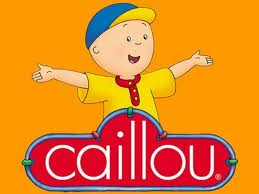 This sweet show is all about Caillou. He is a lovable character who exhibits normal preschool behaviors. He also goes through normal preschool challenges like adapting to a new babysitter, sharing toys and starting school. It is definitely a show that you kid will connect with and enjoy watching. Your child will also realize that the things he goes through are normal and how to properly handle such situations.
6. Mickey Mouse Clubhouse (Disney)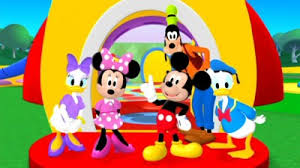 This show is about Mickey and his pals. They are lovable and get kids to join in their conceivable learning adventures that take place in the Mickey Mouse Club. The characters in this program use creativity, critical thinking, math and matching to help their friends solve problems. For example, one of the friends has to help Mickey dig a hole but does not know which tool to use. Several tools are shown on the screen and children are asked which tool they think is the right one.
7. Curious George (PBS Kids)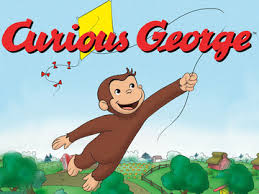 This is a show about George, a monkey who likes to explore the world. In the process, he finds himself in a rather tough situation. He needs to get out of it by solving basic math problems with the help of his friends. There are also some episodes that have to do with agriculture and caring for the environment.
8. Doc McStuffins (Disney)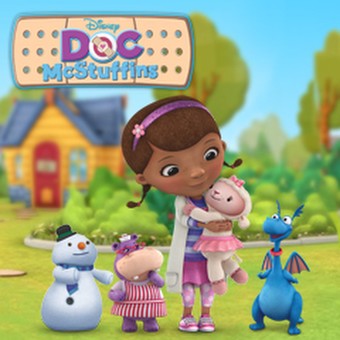 This is an entertaining and educative kids show that revolves around Doc and her toys. Doc's toys come to life and try to help her solve all sorts of dilemmas. To solve the dilemmas, Doc and her friends have to use common sense and creative problem solving skills. It also teaches kids on the importance of getting sufficient rest, caring for themselves, taking a bath and brushing teeth and other things.
9. Special Agent Oso (Disney)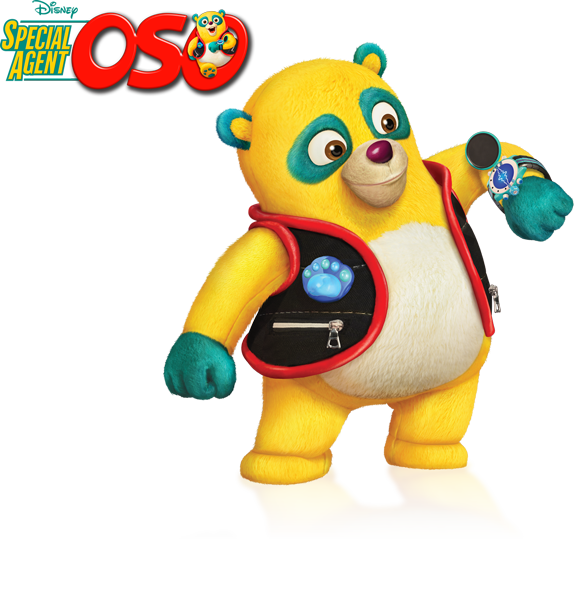 Special Agent Oso helps kids learn the importance of taking big tasks and breaking them down to simple, understandable steps. Each time Oso has a task to complete, he breaks it down into three easy steps and manages to successfully accomplish his tasks. The assignments also require Oso to learn new things, which are also everyday tasks preschoolers have to accomplish.
Check out this colorful and fun toddler TV show to learn different animal names: