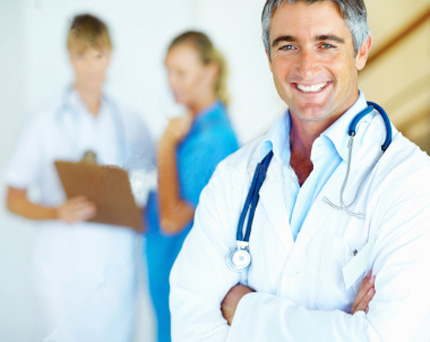 Most people think they have a general idea of what a "good" doctor should do or have not given the idea much thought. If you are looking for a new physician or require a specialist then you may have more questions about what you should be looking for in a medical provider. Knowing qualities of a great doctor can help you ensure that you and your family get the care that you need without unnecessary worries.
Essential Qualities of a Good Doctor
1. Knowledge and Professionalism
A good doctor needs to know how your whole body functions as a unit and what you should do to maintain your overall health. They should stay informed of all the latest breakthroughs in the field and communicate their knowledge in a way that makes it easy to understand. Offering a wide range of information and clearly stating why they believe a certain type of medical care is beneficial will make it easier for patients to follow this advice correctly and trust their doctor if there is a problem.
2. Good Reputation
Doctors are often chosen by word of mouth, but it is important to consider your sources when finding a new doctor. Ask a variety of people and see which name continuously pops up. Asking your primary care doctor about specialists or others in the area can also help you find good advice. Today, many go online to seek out reviews for new doctors but this can be biased. Look for consistency in the comments, both positive and negative, to get a clearer picture of what a doctor is like.
3. Strong Credentials
A diploma from a good school or other credentials does not necessarily mean a doctor provides quality care, but this can be a great place to start. If your doctor does not have the credentialsor strong affiliations in the field this should be a warning sign. Check to ensure your doctor has met all licensing requirements and is board certified. Knowing what hospital they are affiliated with or the credentials others in their practice hold can help you get a feel for the level of care you will receive when you require additional treatment.
3. Sincere and Empathetic
Your doctor's bedside manner will make you feel more comfortable during appointments. You want to feel as though your doctor genuinely cares so that you and your family can share questions or concerns openly. If you are not connecting with a doctor on an emotional level there is no harm in finding someone new. Look for someone that is warm and attentive, encouraging their patients to speak openly. Your doctor should also explain what they are doing and why to put you at ease and make it easier to follow treatments properly.
4. Patient
This is one of the most important qualities of a good doctor. Some doctors focus on seeing as many patients as possible during the day which means they will rush appointments and caregiving decisions. If you notice a long line in the waiting room or your doctor scheduling a lot of patients in a day it may not be the best circumstance for your health. You want to focus on finding a doctor that is patient and willing to answer questions and provide quality time with their patients. If a diagnosis is rushed, it could lead to a patient getting incorrect care for their symptoms.
5. Open and Responsive
A good doctor should listen to what you have to say and respond to you carefully. It is not simply a matter of making an accurate diagnosis, but letting the patient know that the doctor has listened to their concerns and is offering a response that is most appropriate for your unique situation. If you have strong opinions on medical issues such as vaccines, sleep schedules or similar activities your doctor should take your concerns into account. However, if there is strong medical knowledge that indicates your views are unsafe they should inform you of these concerns.
6. Strong Communication Skills
Communication is key for any physician, which includes both listening to the patient and providing information in a way that it can clearly be understood. Patients that are able to understand their doctors will be more likely to manage their treatment properly and reveal additional health problems they may be experiencing. This will help doctors understand unhealthy patterns the patient may be experiencing and intercept them to ensure that treatments will be effective.
7. Easy to Reach
This is another important quality of a good doctor. You should be aware of your doctor's office hours and how you can contact them in the event of an emergency. All phone calls should be returned promptly and it should be easy to make appointments or cancellations as they are necessary. Check to see if your doctor keeps appointments open for emergencies and how they handle their on-call policy in the event of an emergency. Also check to see if your doctor's staff is known for being on time and performing their tasks with the same efficiency.
8. Respect for Your Schedule
When you make an appointment you should not have to wait for a long period of time before you are seen. There will always be some wait and there will be circumstances where a doctor has to handle an emergency which cannot be accounted for, but if your doctor is consistently late or rushing through appointments this can result in inadequate care. A good doctor's office will be able to inform you the approximate wait time for your appointment when you arrive.
9. Thorough
A mistake in the medical field can have disastrous results. It is important to know that your doctor has not overlooked a part of your care which could lead to an inaccurate diagnosis. A good doctor needs to pay careful attention to their patients, schedules appropriate follow-ups and take the time to administer whatever care is most appropriate. Taking the extra time to perform these steps can prevent additional discomfort or ailments which could necessitate additional visits.
The following video can show you more qualities of a good doctor and what to look for: