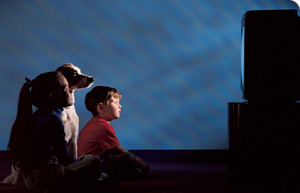 Since things are easier to grasp when taught visually, why not utilize the educational lessons in kids' movies to enhance mental and social development of your children. Thanks to Netflix, DVDs, and numerous channels, movies can be easily accessed. It won't come as a surprise that there are numerous popular kids' movies and TV shows that provide a platform for kids to absorb maximum knowledge, and assist them in understanding the complexities of the universe, and getting all the necessary moral lessons. Given below is a list of the best movies for kids.
Educational Movies for Kids That Is About Science and Culture
1. Sid the Science Kid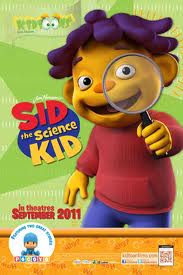 The show revolves around an inquisitive youngster, Sid, who uses his sense of humor to answer the basic questions that kids have about scientific principles, and explore the problems of why things work the way they're supposed to work. He tries to solve problems and answer questions with the assistance of his teacher Susie, classmates, and family members. The contents taught in this show are based on the national standards of learning science, pre-school science curriculum, and cognitive learning theory. Hence, Sid the Science Kid is an educational show with easy-to-grasp scientific concepts.
Ages: 3 and up
2. Go Diego Go!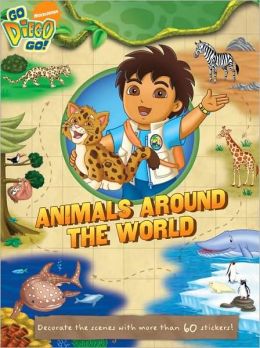 The spin-off of Dora the Explorer, this show revolves around Dora's eight year old Latino cousin, Diego, who usually rescues animals in his adventures. This show can feed your child's brain with all the basic science vocabulary for animal habits and names, as well as concise information regarding geography and environmental care. The series has achieved favourable critic reviews and has gained critical acclamation for portraying a leading character who is a bilingual Latino. Since 2008, the show has earned four NAACP Image Award nominations for "Outstanding Children's Program." This show is a must for your growing kids.
Ages: 3 and up
3. Finding Nemo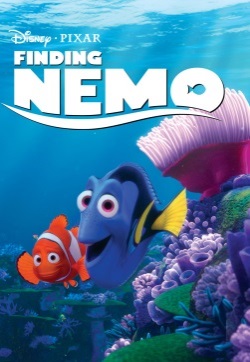 Directed by an Oscar-winningdirector Andrew Stanton, Finding Nemo is an excellent movie to learn about the underwater world. The story revolves around an over-protective clownfish dad who swims across the Pacific Ocean on a hunt for his son. The movie explores anemones, coral reefs, and sea turtles. This movie of little fish contains eco-messages not only for the targeted audience of kids, but for everyone else.
Ages: 5 and up
4. Schoolhouse Rock!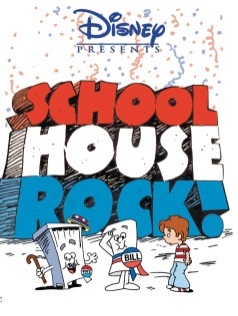 A series of short animated and musical educational films, Schoolhouse Rock! is certainly a very popular series amongst the kids. The series offers a wide variety of topics ranging from civic affairs to science to grammar. If you want to educate your kids about the founding of nation, then we highly recommend "NO More Kings," "Fireworks," "Round The World," "The Shot Heard" and "Preamble."
Ages: 5 and up
5. Liberty's Kids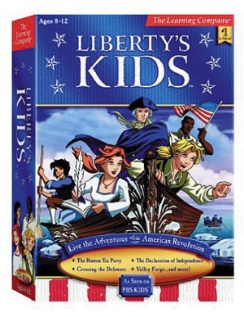 Two apprentice teenage reporters, one from America and the other from England, introduce the viewers to the American Revolution. These teenagers undergo the events and conflicts that help in shaping America. The American history is brought to life, thanks to the vocal contributions of famous personalities like Whoopi Goldberg, Annette Bening, Walter Cronkite, and others. This series not only enables the kids to learn about the history, but also demonstrates the difference in perspectives that people might have shown at that pivotal time.
Ages: 7 and up
Educational Movies for Kids That Teach Moral Values
1. Babe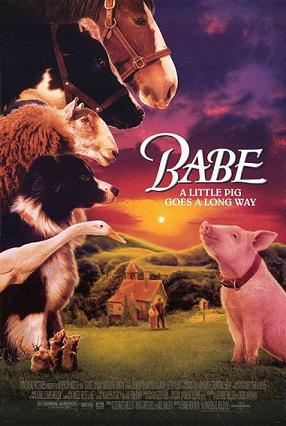 The remarkable movie exhibits a combination of puppetry, real animals, and animation.The story revolves around a pig that lives his dream by learning to herd sheep. Different from popular movies that are full of explicit and rude jokes, Babe is a pure delight for soul and heart since it features courtesy as an important moral value. Babe treats all the humans and animals as friends, whereas other animals treat him with their own prejudice. This movie has a significant moral to learn, that is, by giving respect you'll earn respect, something that's important to practice from the very beginning of life.
Ages: 5 and up
2. Toy Story 2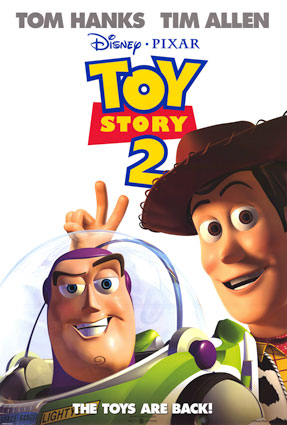 Toy Story 2 revolves around "Woody," a cowboy toystolen by a bad owner of a toy store. Woody's friends join forces to rescue him, under the leader Buzz, an astronaut toy. When his friends manage to find him, Woody isn't sure if he wants to leave and fears that one day his ownerAndy,a little boy, will be too old to treasure him anymore. At this point,all of the toys consider where their loyalty belongs. This movie teaches children the true meaning of loyalty to the loved ones.
Ages: 5 and up
3. A little Princess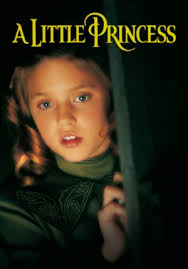 The story revolves around a girl called Sara Crewe, who is brought to Miss Minchin's boarding school by her military father. With impeccable manners, she's the school's smartest girl. However, other girls become jealous of her father's prolific provisions and her flights of imagination. Later in the story, her dad goes missing, and all her privileges and possessions are taken. Although she is forced to live the life of a servant, she still manages her way to live high spirited. She continues to stay humble and kind, even when she becomes poor. The story conveys the message of compassion and kind deeds that break through any rock.
Ages: 7 and up
4. The Incredibles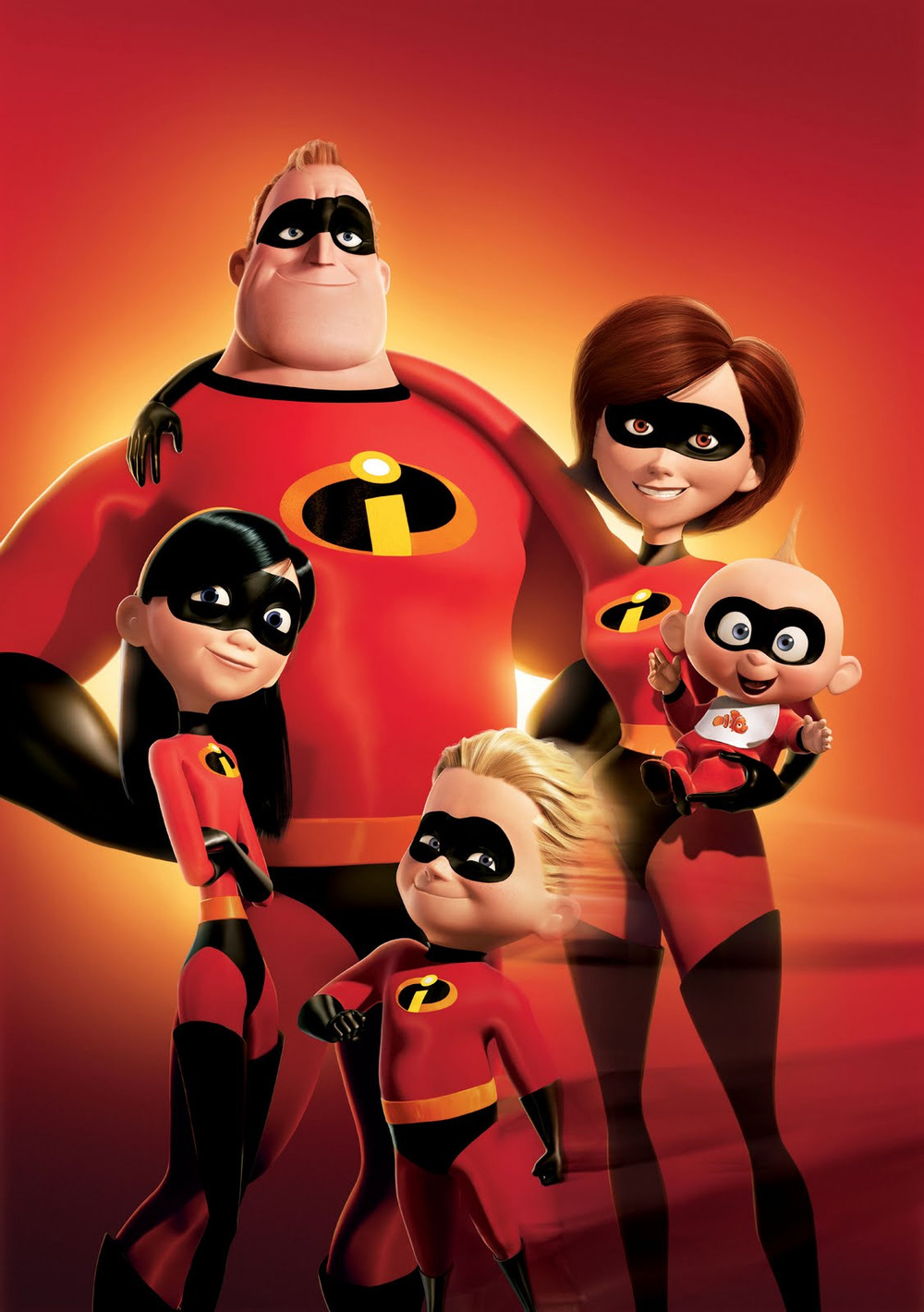 The story revolves around Mr Incredible–the family's head. He is forced to undergo Superhero Relocation Program after some legal issues and decides to switch his career to salesmanship. He moves to suburb with his superhero wife Elastigirl, who then becomes a typical stay-home mom raising kids and preparing supper for the family. Their life becomes ordinary and boring until Mr Incredible is caught by a new villain named Syndrome. Then the parents and the two children, team up to fight the villain. This animated movie teaches the importance of family unity by depicting how members work together as a single unit.
Ages: 7 and up
5. Willie Wonka and the Chocolate Factory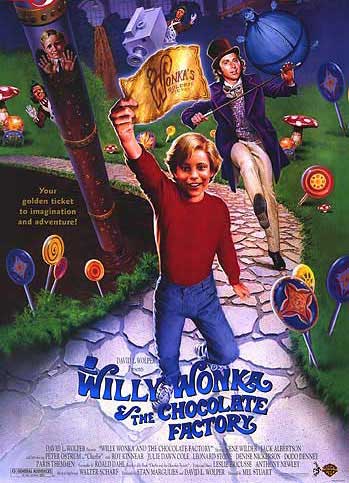 Based on a Roald Dahl book, this movie portrays the character of an honest but poor boy Charlie, who goes to the wondrous chocolate factory owned by Willie Wonka after winning one of the five golden tickets. The other four winners of the golden tickets are spoiled, obnoxious, and rude brats who suffer losses during the course of the show because of their unethical behaviour. Unlike them, Charlie resists all the opportunities of revealing Willie's secrets to the world and ends up winning the grand prize. The movie can help your child understand the importance of honesty.
Ages: 8 and up
Hope our list of educational movies for kids has given you some inspiration.