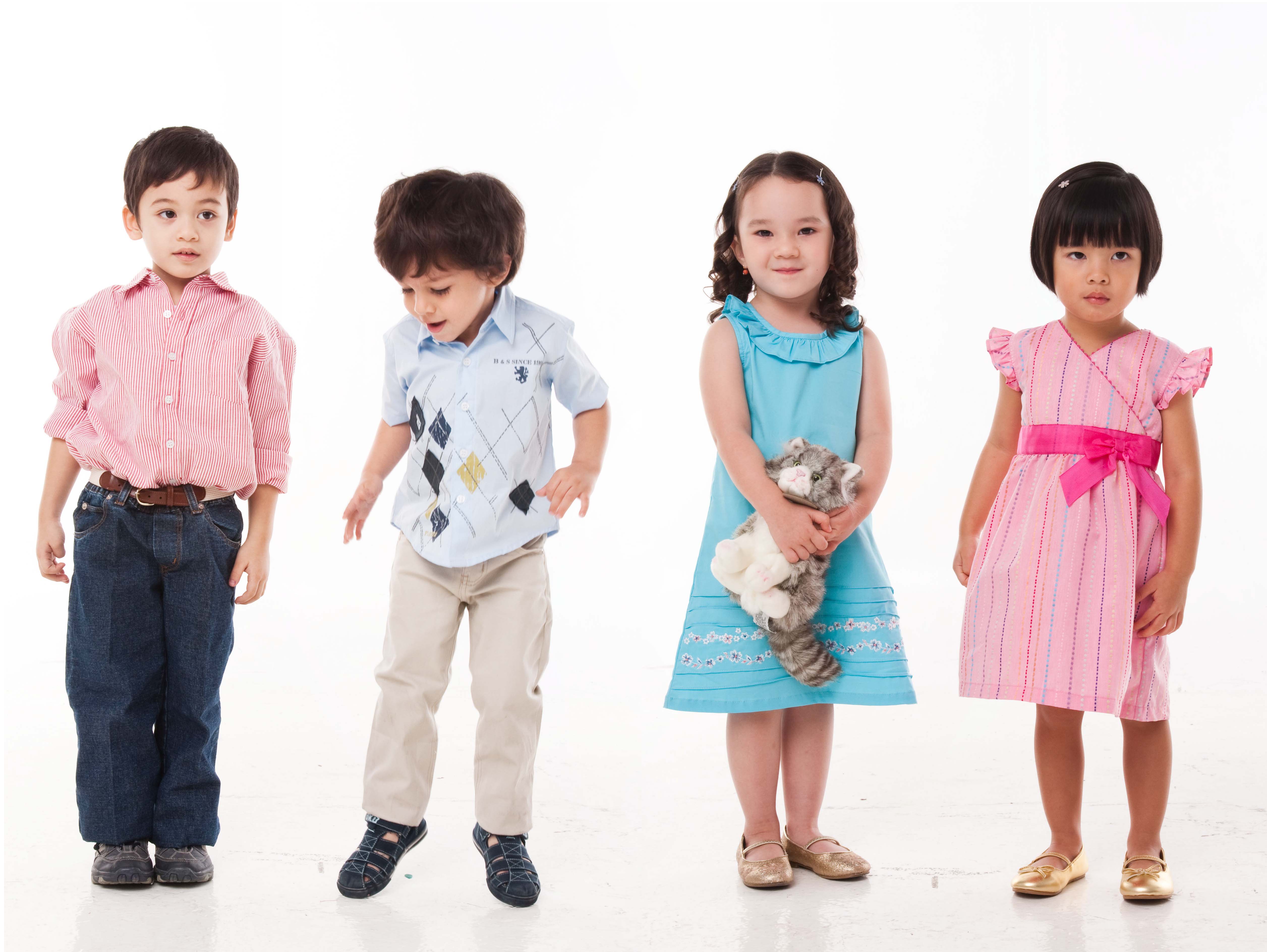 Kids always need more clothes. No matter how good those clothes are, they seem to get worn out within a few months, and if they don't get worn out, the kids outgrow them! Older kids wind up costing more in clothes than younger kids do, thanks to peer pressure to purchase certain kid clothing brands and trendy clothing pieces that are the 'must have' items of the season. However, keep in mind that no matter how badly your kid wants a certain type of clothing, they aren't the one who is paying for those luxuries – you are!
5 Recommended Kids Clothing Brands
When it comes to kids' clothing brands, there are some that have made a true name for themselves. These stand out from the wide variety of brands out there by offering clothes that are stylish and last for a long time. Here are a few of the top kids' clothing brands: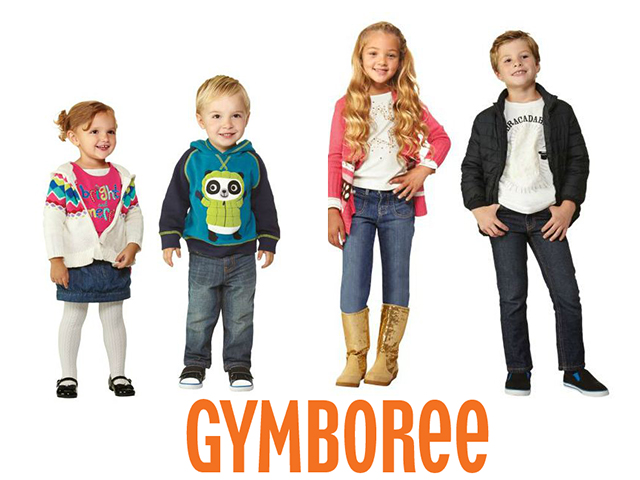 This brand has been around since 1986 and is considered high-end, so can be found in many shopping malls. In fact, the store can be found in more than 600 locations in the United States and Canada, as well as the online store. These items are often designed to mix and match, so parents can build up a significant wardrobe at a reasonable cost. Gymboree focuses on kids up to age 12. In addition to clothing, Gymboree Play & Music offers programs at over 597 centers in the United States for parent and child development, as well as programs in over 30 other countries.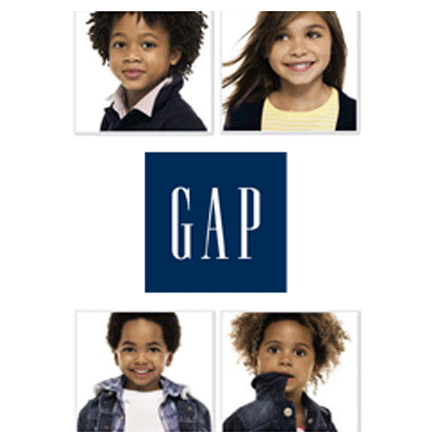 Created as a sideline of the popular Gap stores, these two brands are known for being trendy. The stores offer organic and natural fabrics, color-matched clothes so parents can build up a collection, newborn and toddler sizes, and everything from iconic Gap jeans to raincoats to shoes and everything in between. BabyGap focuses on the tiny ones, and Gap Kids is for those who are a little older.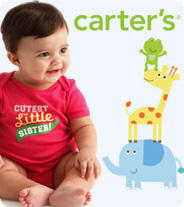 When searching for kids clothing brands, Carter's can never be missed. Carter's has a very long history, selling approximately ten items per every baby born in the United States. The clothing has been around for generations, and so has become a tradition for many families who insist on dressing their kids in Carter's clothing. Carter's clothing has become known for the little details, like mitten sleeves and easy-on collars, as well as the soft, cotton collections that are so popular for tiny infants.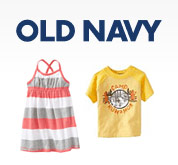 With a reputation for being bright, colorful and reasonably priced, Old Navy offers clothing lines for everyone in the family, including toddlers. Mix and match collections can help parents create an entire wardrobe for less money. Old Navy also suggests that they offer significant durability, but when prices are very low (especially with sales), parents can afford to buy more clothes when old ones wear out.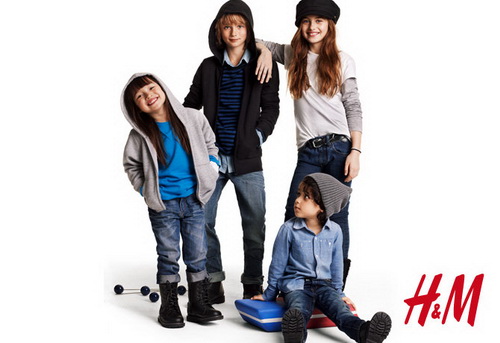 Famously worn by First Lady Michelle Obama, H&M isn't just about clothing for adults – it is also trendy for kids. At rock bottom prices, H&M can worry the competition. However, many parents question if the low prices mean that H&M clothes are cheaply made. The bottom line: It depends on how much use you want to get out of the clothes. H&M offers clothing for kids from toddler to teen, as well as fashionable styles for parents.
Tips on Buying Clothes for Your Kids
Whether you choose to buy your kids clothing brands new from the flagship store or go to a consignment shop or yard sale to stock up, there are some basic points to keep in mind. Kids' clothing brands can be great, but in the end, how well the clothes fit is one of the biggest factors in how much you should pay for the items.
Pay Attention to the Sizes
Keep in mind that general sizes can be deceiving. A 'small' in one kids' clothing brand might be the same as a 'large' in another. That's because sizes are not consistent across manufacturers, and sometimes you might even get two different sizes from the same store, even though they say they are the same size! To alleviate your worries about this, make sure your child can try on the items in the store, or bring along some of your child's current clothes to compare sizes. And remember, growing room is always good.
Comfort Comes First
When choosing kids clothing brands, another good thing is the comfort. Choose clothing that is breathable and soft on the skin. Fleece, velour, and very soft cotton are among the favorites for kids, because these fabrics feel great against the skin. When buying jeans, make sure they are prewashed or softened. Avoid unwashed denims, scratchy woolsand any stiff fabrics that will make your child uncomfortable – they will only wear it once and then it will wind up on the bottom of the closet.
Opt for Better Durability
Another very important point is durability. What good is kids' clothing brands if they don't stand up to the test of mud, dirt, scrapes and scratches, and the hard play that kids love? Sturdy fabrics like denim, twill, thick cottons and knit shirts are great for playtime. Make sure to have a small wardrobe of play clothes that kids can get dirty in and stain, and don't worry about keeping them meticulous. Kids need the opportunity to get dirty, no matter what clothes they are in, so give them the right kind of clothes for play.
Consider Individual Style
It is very important to let your kid choose his or her own style as they grow up – though that sometimes might mean compromise if your kid wants something very expensive that you know will only be worn a few times. However, with the wonders of consignment shops, yard sales and online auction sites, you and your child can find a great deal of name brand kids' clothing for a fraction of the original cost, therefore allowing your child to dress the way they want – without breaking your bank account.
If you want to save money on baby clothes instead of buying from brands, here is how: