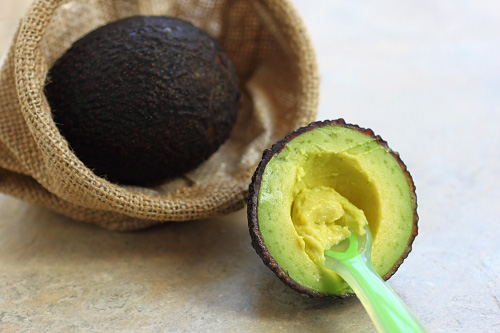 One of your most important duties as a mother is to ensure that your baby is well fed with highly nutritious foods. Avocado baby food recipes are the good choices when introducing solid foods into your baby's diet and the creamy nature of avocado makes it one of the first fruits that a baby can eat. Avocados can be prepared in various ways without cooking and one of the easiest methods of preparation is mashing.
What Can Avocado Baby Food Offer?
Avocado is easy to digest, making it one of the most preferable solid foods for babies. The fruit is easily accessible and you can begin giving your baby avocado from 4 to 6 months old.
Fats and carbohydrates which are found in avocadoes are essential nutrients for the baby's development especially during the first and second years. The advantage of this fruit is that it contains a healthy type of fat and fresh avocadoes do not contain sodium or cholesterol. Avocadoes have a good number of nutrients which contribute to your recommended daily value, including 8% fiber, 4% vitamin E, 4% potassium, 4% vitamin B6, 4% vitamin C, 4% pantothenic acid, 4% riboflavin, 2% iron and 6% folate. It's also important to note that one avocado serving has 19 beta-carotene microorganisms and 81 micrograms of carotenoid lutein.
Avocado Baby Food Recipes
How to choose: Avocado is a good choice which can be bought year around when it comes to first solid foods for your baby. It is a good source of fat and other nutrients as mentioned above. When buying avocados, feel their texture to make sure that they are soft, and it should be firm yet yield slightly when you press it. Go for avocados that are dark green and with a bumpy texture.
Mixing foods is encouraged as it gives your baby a wider taste palate and multiple sources of nutrition. You can therefore mash and mix avocados with applesauce, pears, peaches, yogurt and other foods. Below we highlight a few avocado baby food recipes you can use to make meals for your baby.
1. Avocado Fruit Salad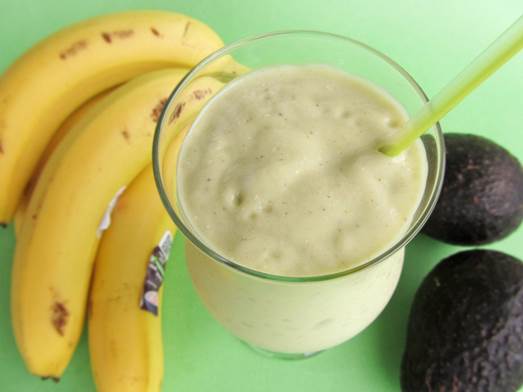 Ingredients:
3 ripe avocados
3 ripe bananas
3 steamed pears
Dollops yogurt (for 8 months+)
How to make it: Clean the fruits and remove the seeds. Peel then slice them up into large cubes before placing them in a food processor or blender. Blend until you get your desired texture and add a teaspoon or less of the yogurt. For older infants, you don't have to blend. Simply dice the fruits into smaller portions and drizzle some yogurt on top of the fruits.
2. Avocado and Mango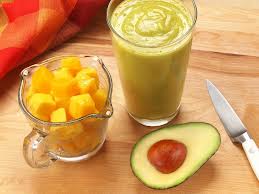 Ingredients:
How to make it:lean the fruits and remove the seeds. Proceed to cut into both fruits into cubes then mash until smooth. You can add some water, yogurt or juice to make the consistency creamier.
3. Avocado Served with Cream Cheese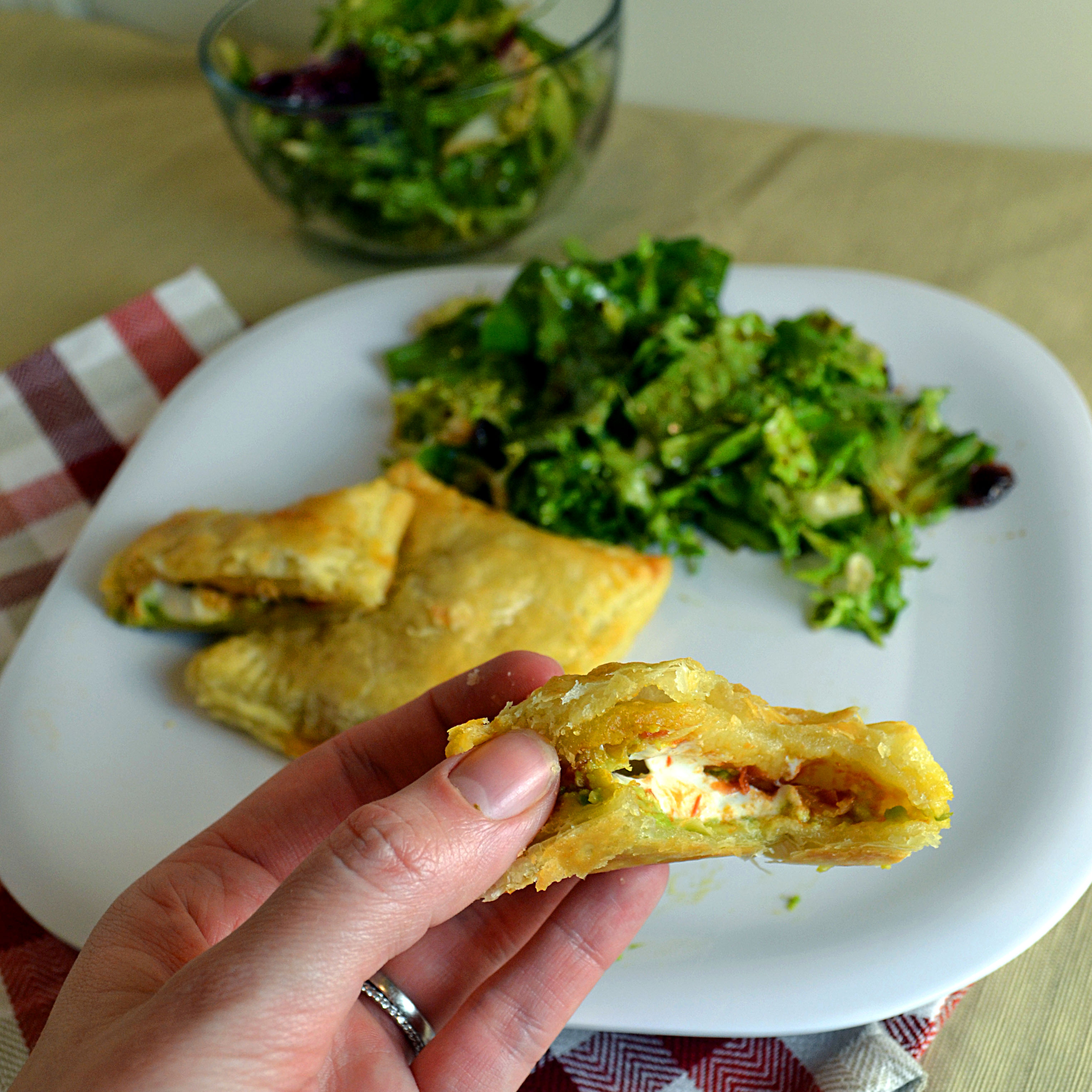 Ingredients:
1 avocado
Cream cheese
Wheat germ or crushed cheerios
Optional: cereals, crackers, or toast
How to make it: Peel then cut the ripe avocado into cubes before mashing with a fork. Add the cream cheese and blend until smooth as desired. You can also add some crushed cheerios or wheat germ and shape them into small balls, then spread the avocado mixture on crackers or toast. Optionally, you can also blend with your breakfast cereals.
4. Apple-Avocado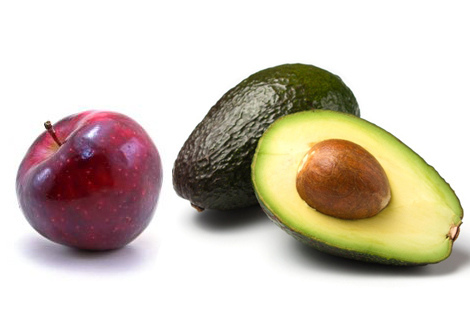 Ingredients:
1 avocado
Unsweetened applesauce or apples
How to make it: Cut your avocado in half and mash it with fork in a large bowl. Add ½ cup of the unsweetened applesauce into the same bowl and mix the two. Alternatively, you can boil a few apples and place them in a food processor, then mix the avocado with the purred apples.
5. Mixture of Avocado, White Beans and Turkey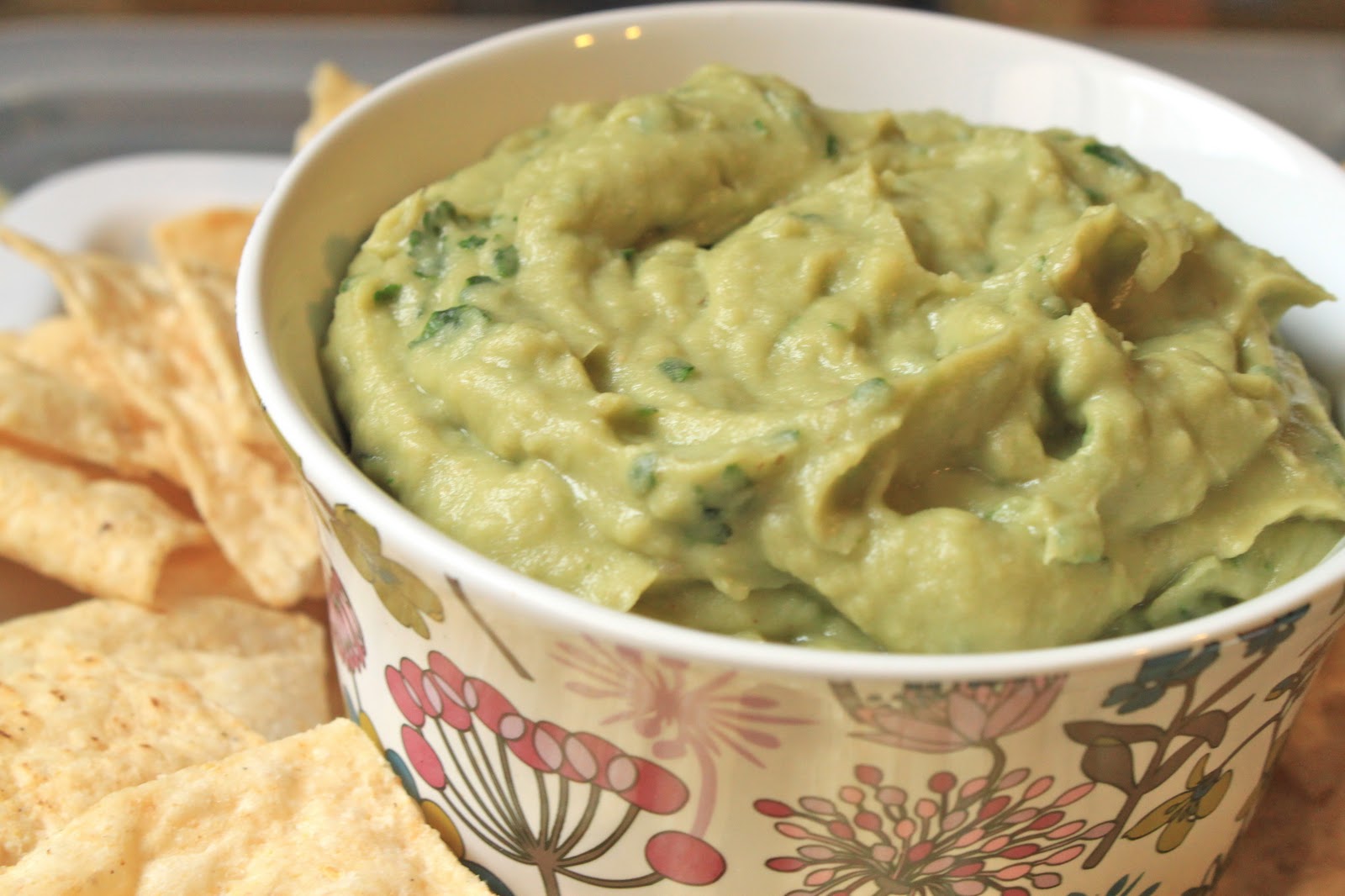 Ingredients:
1 avocado
1 can of white beans
Ground turkey
Milk
How to make it: Cut the ripe avocado in half then mash it. Place a third of the canned beans in a bowl and mash them partially, then add 1/3 cup of the ground turkey into the same bowl. Combine all ingredients and add some milk then serve. You can also use a food processor to have a better consistency instead of mashing.
6. Steamed Cauliflower and Rice Mixed with Avocado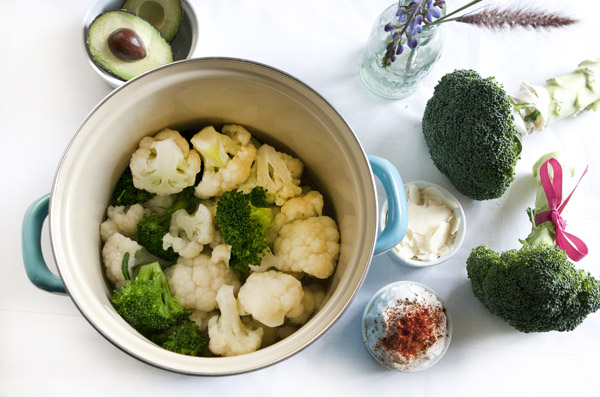 Ingredients:
Cooked rice – ½ cup
Avocado
Steamed cauliflower
Olive oil
How to make it: Mash half of the avocado and one third of the steamed cauliflower. Combine the mashed cauliflower, avocado and cooked rice in a large bowl, then mix the ingredients. You can add one teaspoon of olive oil to smoothen the mixture or place all ingredients into a food processor.
7. Avocado-Chicken Puree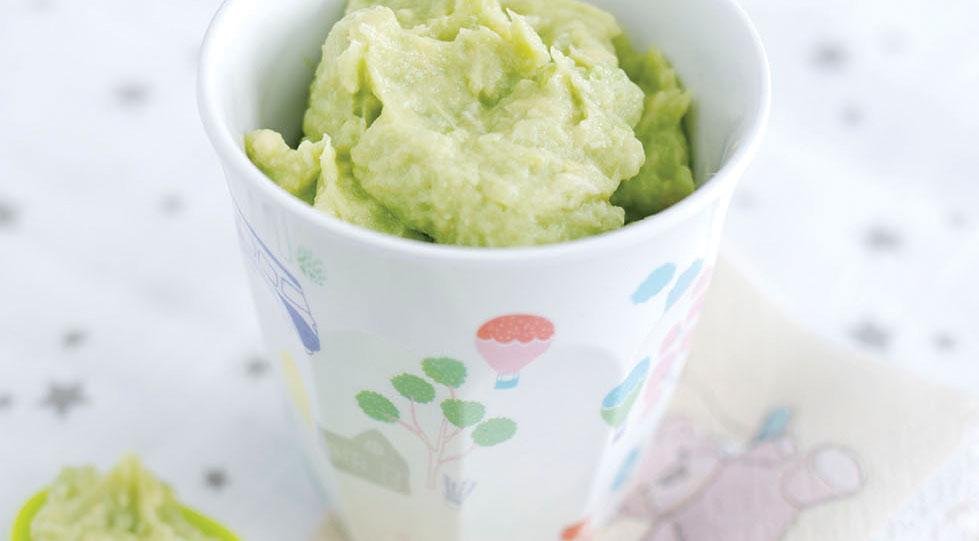 Ingredients:
Chicken breast
Half an avocado
Olive oil
How to make it: Boil the chicken breast and let it cool before cutting into small pieces. Then use a food processor to puree the chicken. Add the avocado and olive oil, then blend to your desired consistency. If preparing for a toddler, the meal can be chunky; but for babies, pureed is best.
8. Blended Avocado and Tofu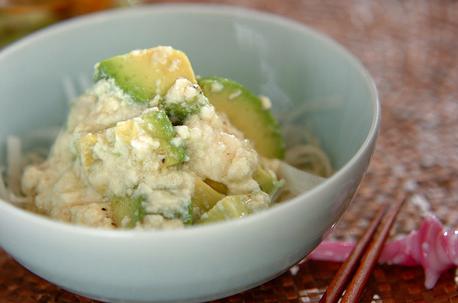 Ingredients:
Half an avocado
½ cup of tofu
1 small lime
How to make it: Add the avocado and tofu into a blender or food processor and blend to a chunky consistency. Cut the lime in half, extract the juice and add it into the mixture. You can add some olive oil to make it smooth and easy to swallow.
9. Sweet Potato and Avocado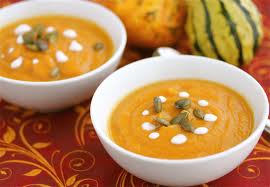 Ingredients:
1 peeled avocado
1 small sweet potato
How to make it: Bake the sweet potatoes in their skin for about an hour or until tender. When ready, let them cool and remove the skin before mashing with the ripe avocado.