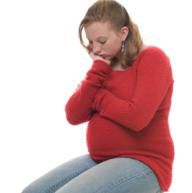 The health insurance issue has become a crisis in the United States. There are over 41 million uninsured or underinsured Americans and 13% of those are pregnant women. This can lead to a serious lack of medical care during pregnancy that can lead to complications.
Some insurance plans consider pregnancy a pre-existing condition which complicates trying to sign up for health insurance once a pregnancy has started. One government funded plan, Medicaid, will take women who are already pregnant. The only issue is that there are income limits to the program and many make too much money for assistance.
For those who are not insured and not eligible for Medicaid, the out-of-pocket costs for prenatal care and delivery can average from $6,000 to $8,000 at the minimum. They can be even higher for more complicated pregnancies.
Initially, women are overjoyed and excited to find out they are pregnant. When you don't have insurance, this can put a damper on those happy feelings fairly quickly. Then what to do if I'm pregnant without insurance?
What to Do If I'm Pregnant Without Insurance?—Programs That Can Help
If you learn that you are pregnant and don't have insurance, there are a few programs that can help you get the coverage you need to get the medical care you need for yourself and your baby. Even if a private insurance plan denied the pregnancy as a pre-existing condition, there are government programs that can help depending on your income.
Programs Funded By the Government
Government funded programs are largely income based, but they can help you get coverage for your pregnancy and delivery. They do not exclude pregnancy as a pre-existing condition and cover most if not all of the pregnancy and delivery related expenses.
1. Medicaid. The Medicaid program is no-cost health insurance for people with low incomes and no access to health insurance from their job. For higher low-income people there may be a share of cost deductible and co-pays on medications.
2. Check If There Are Programs in Your State. Call your public health department to make sure if you may be eligible for certain programs. For example: Access for Infants and Mothersis for women who are pregnant and have moderate income without health insurance to cover the pregnancy. There is a monthly premium and co-payments for services. However, this program is for California resident only.
Discount Programs
For women who are not eligible for government programs, there are some discount programs that can help reduce the out-of-pocket costs of pregnancy. These are not insurance, but they can help you get discounts from medical providers, hospitals and prescriptions.
1. AmeriPlan. AmeriPlan (800-647-8421
800-647-8421) is not a health insurance, but a plan that negotiates discounts for cash patients with medical providers. They can get discounts on doctor's visits, labs, x-rays and hospital care. There is no deductible, no pre-existing conditions clauses and you can save 50% or higher on your medical care.
2. Assurant Health. You can sign up for this medical discount plan and receive discounts on medical care if you are a participating provider in their network. They help you save money on doctor visits, hospital care, prescriptions and lab tests. Visit their website at Assurant Health.com.
Precautions
There are many other discount healthcare programs available. Use caution with programs that want you to pay fees for discounts, but offer little in return or do not have many providers in their network. You could end up paying more bills than expected.
What About Other Options?
There are a few other options available to you if you are pregnant without health insurance coverage. The following are a list of ideas to help you afford your pregnancy and baby's delivery:
1. Talk to Your Employer
If your employer does not have health insurance for you, you may be able to get their help in obtaining a group health plan that covers pregnancy care. Your spouse may be able to add you on to their health insurance plan. As a last resort, you may have to look for another job with health benefits.
2. Maternity Coverage Plans
There are a number of maternity plans offered through ehealthinsurance.com. This is an internet insurance brokerage that can help you sign up for health insurance at pretty reasonable costs. You have a choice of deductible and co-payment amounts and they offer insurance from many well-known insurance companies.
3. Payment Plans with Doctor/Hospital
Get in touch with the billing department at your local hospital where you will likely deliver. They may offer you a cash patient discount and allow you to make payments on your delivery costs ahead of your due date. Your doctor may also offer you a cash payment discount and allow you to make payments.
4. Call an Insurance Broker
There may be a local insurance broker that can help you sign up for a low-cost maternity care plan.
5. Consider Using a Birthing Center and Midwife
Standalone birthing facilities and midwives charge about the third of a hospitals costs for prenatal care and delivery. If you are in good health and your pregnancy is not expected to be complicated, you may be able to use a birthing center and midwife and make payments in advance. Costs average around $3,000 to $4, 000, where a hospital could be over $8,000.
6. Care Credit
This is a medical/dental finance company. You can apply for a CareCredit charge account and if approved you can use your care credit card to pay for medical services and make payments on the amount financed. You can reach them at (800) 677-0718
(800) 677-0718 to see how you can apply for credit. Keep in mind that your medical provider needs to be approved to take CareCredit.
7. More Tips for Managing With the Extra Expenses Of Pregnancy
If you have to pay for private health insurance or your maternity care costs out of pocket, you may find yourself a little strapped for cash. Here are some ideas to help earn extra money and ease the burden:
| Tips | Description |
| --- | --- |
| Take advantage of work from home opportunities | You can sell different things from home to earn extra cash such as Mary Kay, Jafra, Arbonne or Tupperware. Even if you have a daytime job, these will work well for your free evenings. |
| Offer to babysit | Offer to babysit for friends or others in your community. You can do this on the weekends or evenings. Just make sure that you have less than 5 children in your home or you may need a license. |
| Use coupons and shop at second hand stores | Try to save money when shopping by using coupons whenever possible and always check thrift and second hand stores for things you need before purchasing something new. This is especially good for baby clothing and items you need. Often they are very gently used. |
Learn from one dad who's been there: